The synergy between software and restaurant operations
Vita Mojo Operating Systems has been implementing and refining our software within our three cashier-less and digital driven restaurants for over three years. The team have developed and guided the process with the help of the wider operations team and have acquired a deep understanding of the relationship between technology, customer service and operational imperatives.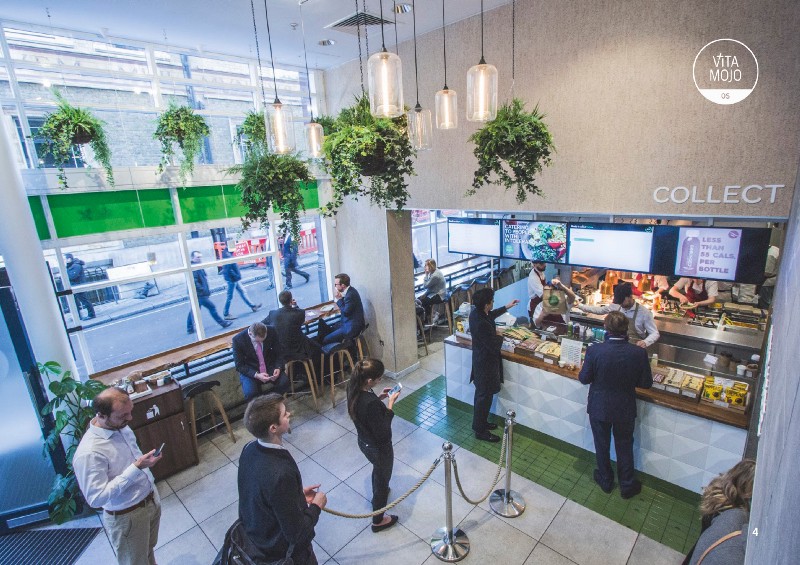 What is Vita Mojo?
Vita Mojo is a restaurant and software company. We have three of our own restaurants in the city of London. Vita Mojo Operating System is a modular system consisting of front of house (kiosks, pre-ordering, EPOS, loyalty and feedback), back of house (kitchen display screens, capacity management, kitchen management system) and live business intelligence dashboards.
Our project aims at the start of our journey were as follows:
⇨ Mass produce fully customised meals whilst achieving the same, or better throughput as other QSR restaurants
⇨ Provide live, transparent nutritional information and allow customers to fully customise their meals based on their preferences, goals or health
⇨ Create a fully cashless, cashier-less and digital ordering experience that works effectively in a restaurant environment
⇨ Build a fully integrated platform with a digital order flow to allow us to leverage big data to increase operational clarity and efficiency
⇨ Use data to boost marketing — carefully managing data to target customer segments, fuel a recommendation engine and gain a granular understanding of customer behaviour
⇨ Use the uniqueness of customised meals in the sector to achieve a higher ATV and increase retention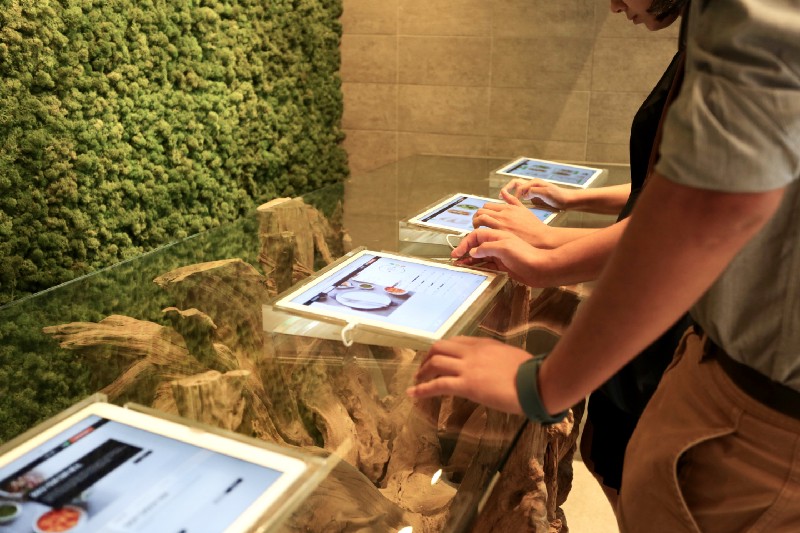 This is what we have achieved to date:
⇨ 90% of customers receive their meal between 3–5 minutes from the point of ordering
⇨ On average 40% of customers order online versus the industry average of 5%
⇨ 92% of customers personalise their meal, 60% build their meal from scratch
⇨ Meals can be assembled in 45 seconds
⇨ Kiosks have increased ATV by 18%
⇨ Throughput has been maximised at 300 meals per hour via digital ordering and a capacity management system aggregating all orders, maximising throughput over peak
⇨ Personalised recommendations based on diet, physiology and allergens
⇨ Bespoke integration with DNA Fit, allowing for personalised recommendation based on DNA profile
⇨ Integrated loyalty and feedback system allowing online customers to earn loyalty points (Mojos) if they provide an Uber style thumbs up or thumbs down on their meal; increasing feedback data points from less than 50 a week to 600 a week across 3 restaurants
⇨ Customer segmentation, real-time behaviour tracking, valuable feedback, integrated referral scheme and bespoke integration with Intercom for customer outreach
⇨ Bespoke integration with the kitchen management system Market Man using data to improve kitchen operations providing theoretical vs real GP, reducing wastage (less than 3%)
⇨ Diverse reporting capability within our Business Intelligence package, covering an array of analytics
This is not the end, just the beginning!
We are immensely proud of what we have achieved at our restaurants. But this is just the beginning, our job now is to continue to develop our platform and find restaurant partners to continue our journey. Together we will empower our clients to create the restaurants of the future.
To find out more, find us on software.vitamojo.com, or contact me at nick.liddle@vitamojo.com or 07736 790635.